Testimonial - Richard Chavez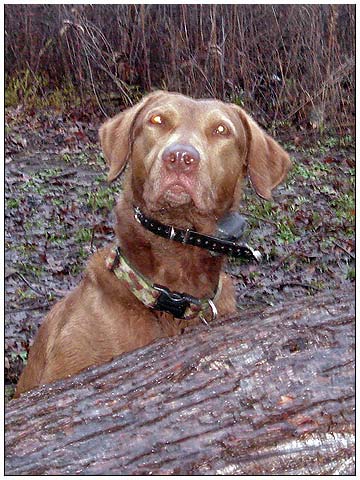 Although it's been a while since I got Sue back from you , I thought I'd drop a line to tell you what a wonderful job that you and Steve did with her. She has really gotten refocused and we have at last entered a HRC Started Hunt Test that she passed with flying colors. I knew that it would be easy for her as we are doing Seasoned work with her and moving on to Finished. Having your experience with and understanding of the Chesapeake Bay Retriever we can't help but be successful in whatever we do as a team.
You all got her thoroughly re-accustomed to a serious training regimen. Your follow-up with my many questions has been outstanding. I will certainly continue to recommend Northfork Retrievers to my training friends and hunting buddies.
Once again thank you for such an excellent jump start to our program. Please know that you and Steve are welcome in our home anytime that you are in or through the St. Louis area.
Best regards,
Richard Chavez