Testimonial - Jess Westbrook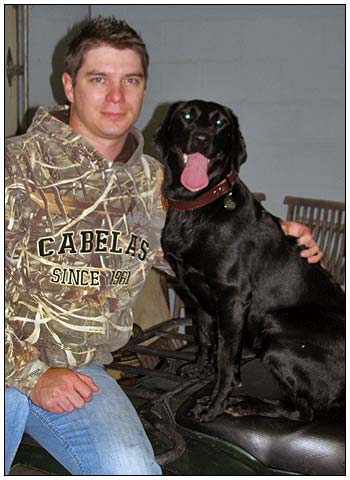 Most recent college graduates buy a new car or boat, but after watching one of Scott's dogs in action, I knew I had to have one. I purchased Josie, a one-year-old black Labrador Retriever, in February 2009, and she has trained with Scott since then. After 8 months and a Hunting Retriever Champion title, I am more than satisfied with her obedience, desire, and ability to run blinds. Scott not only trained Josie, he also trained me. He knew I had never owned a dog of Josie's caliber, and he and his partner Steve spent time mentoring me and teaching me their techniques so that I could run her successfully.
Josie will return to North Fork after duck season to begin working toward her Grand Champion title. I am 100% confident that Scott's methods are successful and I am completely satisfied with North Fork Retrievers. Scott Greer will train every hunting dog I ever own.
Jess Westbrook